This period's crime report is focussed on Gainesville's reported breaking and entering (property crimes-yellow dots) as well as sexual assaults (violent crimes-red Dots).  In addition, you will see the map of registered sex offenders in the area.
Comparing residential break-ins and sexual assaults in April and May, you can see the totals between the two months were relatively similar as well as the areas.
April 2023 Residential Break-ins
May 2023 Residential Break-ins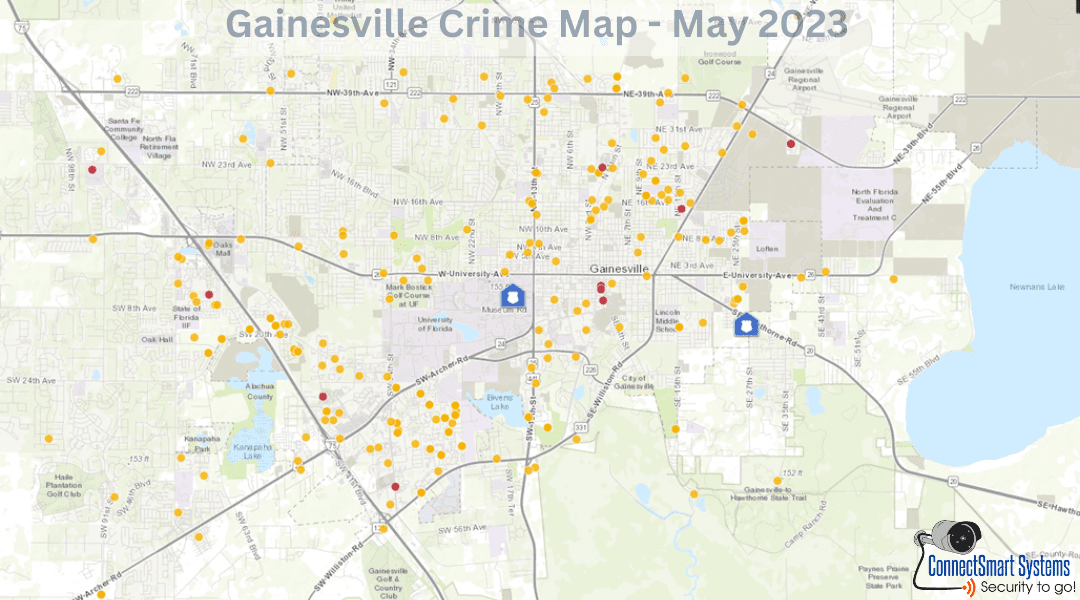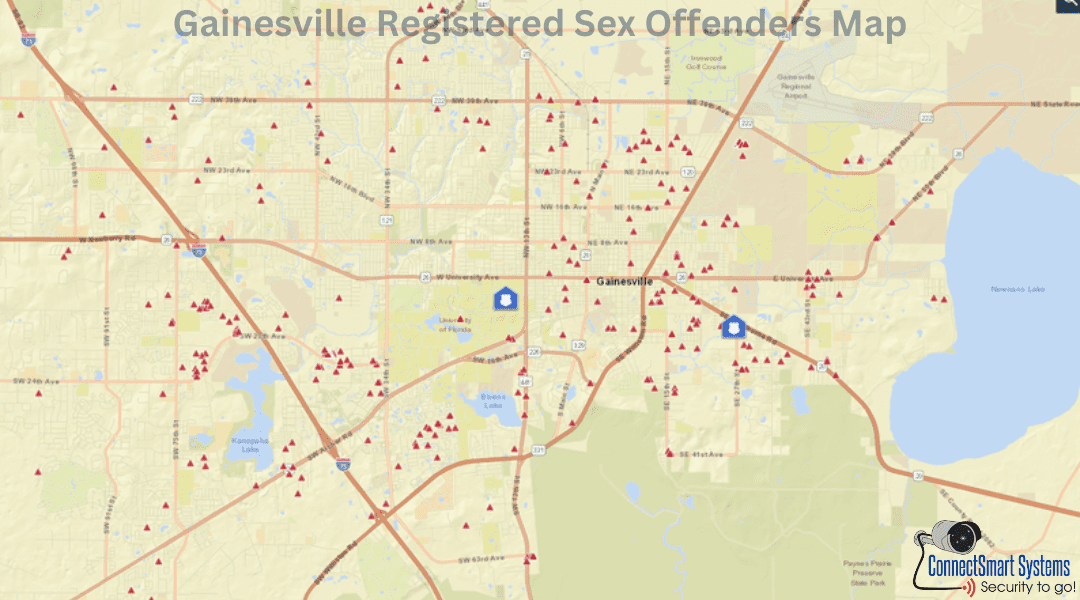 What can you do to protect yourself?
Awareness:
Knowing that crime happens, every single day and having an active, healthy awareness of your surroundings is the first step in protection.
Be Proactive
:  
Unfortunately, most people only look to protect themselves after a crime has happened.  You now know that crime happens every day so give yourself some peace of mind and take the steps to limit your exposure. 
The easiest step in protecting your property is to install a monitored security system from a professional security company.  A well-designed home or business security system can help safeguard you against potential threats and intrusions.  Check out some other ways to protect your home or business here.